About us

---
GOLDEN NIMBUS INTERNATIONAL/EXREC

Is a Professionally Managed Company led by Captain S.K. Nangia MSc. MBA. PSC. (Ex-Navy, Master Mariner) . This is a well Established Company & has diversified into various fields after years long Experience & Complete Expertise. Company has exported skilled and unskilled professionals to various countries like Saudi Arabia, UK, USA, Brunei, South Africa, Gulf, Hong Kong , etc. Recent developments include software development for the Commercial applications using the latest development tools and the three tier architecture. Since Captain Nangia is shipping professional by his career, he has the complete expertise for Crew placement also.
It is a Total Solution Company & offers prompt services in related Work Areas.
Finally Customer Satisfaction is Our Motto.
Approved and licensed by Government of India for the global recruitment /placements. (Govt Licence no. 002924/MUM/PER/1000/3/4780/96)
Over 100 satisfied Clients (click here)including Multinationals all over the world .

Approved code for IMPORT AND EXPORT by Reserve Bank of India.
---
Areas of Specialization

EX-SERVICEMEN RESETTLEMENT (EX-REC)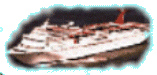 CREW PLACEMENT

UNDERWATER / OFFSHORE SERVICES
---

YOUR INTEREST IN ANY OF THE ABOVE FIELDS IS HIGHLY APPRECIATED , WE SHALL OFFER OUR BEST SERVICES.

FOR EMPLOYERS PLEASE REFER TO THE CLIENTS REGISTRATION FORM.(CLICK HERE)

For more Information, Contact our Corporate office by (Fax),Telephone (Telephone ) or EMAIL( Email ), , We shall be at your service .
---
Designed & Devoloped by Mr D.C.Pawar & Dr Dharmesh Vishrolia